From the Fall to the Court: Your Compensation Guide to Construction Accidents
One of the leading causes in workplace accidents in the United States are accidents that occur on construction sites. Even with strict State and Federal safety measures and laws in place, construction work can be dangerous. The truth of the matter is that very few serious construction accidents settle without filing a lawsuit and conducting discovery.
Prevent critical evidence from disappearing by retaining a skilled construction accident attorney quickly after an accident. Only after the insurance company is certain that your case is well-prepared for trial that they are motivated to settle. Find out more by downloading the essential eBook. CHECK YOUR EMAIL FOR A DOWNLOAD LINK!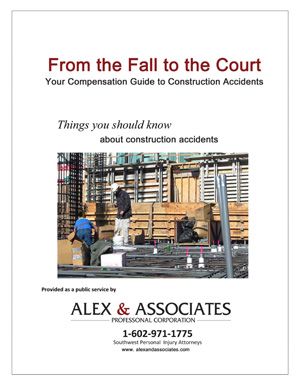 Handling Personal Injury Matters with a 99% Success Rate!
Construction Accidents $6,300,000

Construction Accidents $2,500,000
Committed to Changing Lives for the Better
I really appreciate Tristan and Lori went battle for me to win my case - Charles A.

Thank you Laura & Trista for your hard work - April A.

I would highly recommend this firm, there isn't anyone better out there! - Amber B.

They got me a good settlement for my personal injury claim. - JK R.

Highly recommend. - Natalie M.
Advanced Cutting-Edge Technology to Win Cases

The Clients We Serve Are Our #1 Priority

We Provide Initial Case Evaluations Free of Charge

Our Firm is Backed by a 99% Success Rate

We Handle Cases With a No-Fee Promise

Representation in Both English and Spanish