Trucking Accidents in Arizona: An Essential Recovery & Recovery Guide
According to the United States Department of Transportation (USDOT), out of 500,000 tractor trailer accidents each year, over 5,000 are fatal. A tractor trailer can weigh more than 80,000 pounds and be up to 75 feet in length. Victims of a trucking accident are entitled to compensation for their injuries (often severe), hospital, doctor and other medical bills, lost wages (including lost earning capacity), pain and suffering (past and future) and permanent impairment and disfigurement.
The difference between a life of charity and a life of financial dignity is the quality of the legal representation. Request this valuable eBook to find out if you have a good case. CHECK YOUR EMAIL FOR A DOWNLOAD LINK!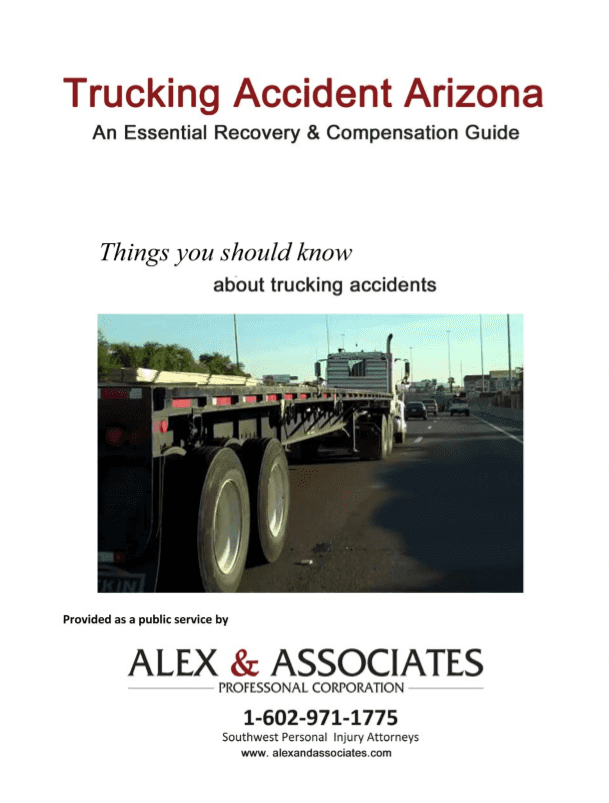 Handling Personal Injury Matters with a 99% Success Rate!
Trucking Accidents $900,000
Committed to Changing Lives for the Better
I would highly recommend this firm, there isn't anyone better out there! - Amber B.

They got me a good settlement for my personal injury claim. - JK R.

Highly recommend. - Natalie M.

Recently had my case closed and I personally can say I'm satisfied with the results. - Andres P.

I would definitely recommend that anyone looking for representation give Andrew an opportunity to work his magic on their case! - James V.
Advanced Cutting-Edge Technology to Win Cases

The Clients We Serve Are Our #1 Priority

We Provide Initial Case Evaluations Free of Charge

Our Firm is Backed by a 99% Success Rate

We Handle Cases With a No-Fee Promise

Representation in Both English and Spanish