Phoenix Car Accident Attorneys
Rely on 50+ Years of Collective Legal Experience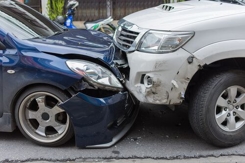 There are approximately 127,000 traffic collisions in Arizona each year. According to the Arizona Department of Transportation, these accidents resulted in 1,010 fatalities and 53,376 reported injuries in 2018. In other words, about 146 people are injured by reckless, distracted, and intoxicated motorists every day.
Contact the Phoenix car accident lawyers at Alex & Associates if you or a loved one has been injured or killed in a motor vehicle accident. Our compassionate and trial-tested legal team can investigate your case, calculate your claim's maximum value, and aggressively represent your interests both in and out of court. We can also negotiate with the defendant's insurance company to make sure you're awarded a settlement that reflects your unique legal objectives and financial needs.
Is Arizona a No-Fault State for Car Accidents?
Arizona is not a "no-fault" state, it is a "comparative fault" state. This means that a car accident, whoever is considered at-fault is the one who is responsible for paying for any damages that result from the incident. Liability is determined by whoever caused the car accident, but due to the fact that Arizona is a comparative fault state, this means that fault can apportioned to different drivers.
Types of Car Accidents
When a severe accident occurs, the survivors often sustain debilitating and life-changing injuries that necessitate costly and ongoing medical treatments. But how can these victims keep up with their treatments programs if they can't even afford the accompanying medical bills? Worse, what if their injuries prevent them from holding gainful employment? Oftentimes, a car accident survivor's only option is to pursue monetary damages by filing a claim against the negligent driver.
Statistically, the average American driver will be involved in 3-4 traffic collisions throughout their life. Unfortunately, most car accidents are the result of human error and driver negligence.
The most common types of auto accidents include, but are not limited to:
Vehicle rollovers
Weather-related incidents
Rear-end collisions
Head-on collisions
Side-impact collisions
Underride accidents.
To secure a favorable case result, your legal team needs to prove 3 critical facts: the defendant was participating in negligent driving behaviors; these actions caused or contributed to the accident; you sustained physical injuries and/or suffered financial losses because of their actions. By investigating your case, we can collect evidence and develop a comprehensive litigation strategy that proves the defending party is responsible for your physical and financial condition.
An at-fault driver can be held legally accountable for the following behaviors:
Distracted driving
Texting or talking on the phone
Speeding
Aggressive driving
Tailgating
Failing to signal
Driving while intoxicated
Running a red light or stop sign
Failing to yield
Fatigued driving
Illegal turns and u-turns
What are the Steps to Take After a Car Accident?
Drivers in Arizona owe a duty of care to other motorists, bicyclists, "scooterists," and pedestrians. In other words, drivers are expected to exercise reasonable care and act in consideration of the law while operating a motor vehicle. However, when drivers ignore this principle, it results in nearly 130,000 accidents a year.
You can protect your claim by following these 15 steps to take after a car accident:
Pull over your vehicle, if possible.
Make sure all drivers and passengers are safe.
Call 911 and request emergency assistance.
Exchange insurance information with the other driver(s).
Don't apologize or admit/imply fault for the accident.
Use your cell phone to take pictures of the crash site, the damages vehicles, and your injuries.
Write down witness information, including their names and phone numbers.
Help the police complete the accident report.
Seek immediate medical attention, even if your injuries appear to be "minor."
Request copies of the accident report and your medical record.
Report the accident to your insurance company.
Don't accept calls from the defendant' insurance provider unless you have a lawyer present.
Keep a record of any accident-related expenses (receipts, statements, etc.).
Refrain from posting about the accident on your social media accounts.
Schedule a case evaluation with a car accident attorney.
It's important to remember that the defendant's insurance company is not your friend. Like any business, their priority is making and saving money – and your case can certainly cost them money. To save their company money, adjusters have been known to record phone calls and then manipulate a plaintiff into making a statement that damages their lawsuit. When this tactic doesn't work, the company moves onto the next: offering a lowball settlement and hoping the inexperienced plaintiff will accept it. For these reasons and more, it's imperative that you retain the services of a qualified attorney who can protect your interests and maximize your claim.
Hear it from Our Satisfied Clients!
Andrew Alex has represented me and members of my family for over 20 years. When I was seriously injured in a motorcycle accident, he was relentless in moving my case forward to a good result. He was available to meet with me on evenings or weekends. Andrew always returns phone calls. He and his staff not only worked on my case but assisted me extensively in finding excellent doctors. Andrew is particularly impressive in court and in arbitration. He responds to all court matters promptly and efficiently and his briefs are well researched and persuasive. I have referred Motorcycle Accident – Personal Injury to numerous friends and associates to him, and he never fails to provide the best legal services. Andrew Alex also has assisted me in drafting contracts and in my business matters. He goes out of his way to provide excellent legal services.
Call an Advocate You Can Trust
The Phoenix car accident attorneys at Alex & Associates have been providing high-quality legal guidance and personalized services to the residents of Arizona for over 50 years. As a law firm, our mission is to help our clients reclaim their lives through the litigation process. We understand how difficult it can be to pursue legal action when you're besieged by stress, pain, and a farrago of financial concerns. For this reason, we provide our services on a contingency fee basis – if we don't win, you don't pay.
Our firm has recovered millions of dollars in settlements and awards for auto accident victims and their families. Contact Alex & Associates at (602) 483-6114 to schedule a free case evaluation today.
Keep reading to learn how you can get compensation for the diminished value of your car