Phoenix Pedestrian Accident Attorney
Representing Pedestrians Who Have Been Hit By Cars in Phoenix, AZ
Nearly every two hours, a pedestrian is injured or killed in a traffic accident in the United States. As a careful pedestrian, there is often little you can do to avoid being struck by a careless or reckless motorist. Even if you are aware and use the crosswalk, even one in a school zone, you may be unable to avoid an accident. When this occurs, you may suffer a serious injury, such as orthopedic, brain, or spine trauma, or other medical conditions
Motorists have a high duty to be aware of pedestrians, especially children. Although the insurance company may deny the claim or attempt to place most of the fault on the pedestrian, we at Alex & Associates will work to prepare a strong case to hold the motorist liable for damages caused by negligent or reckless driving. We can also help you if you have been the victim of a hit and run pedestrian accident.
Find out more about your rights and options after a Phoenix pedestrian accident by calling our offices at (602) 483-6114. Hablamos español!
What to Do After a Pedestrian Accident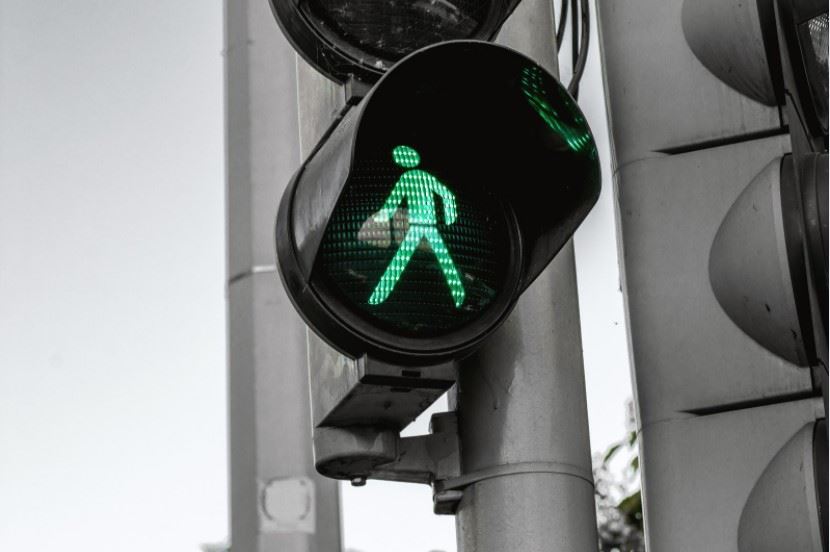 It is extremely important to hire a qualified attorney as soon as possible after a pedestrian accident. Sometimes, a pedestrian may be transported to the hospital before the investigating police officer has had an opportunity to speak to him or her. Thus, the officer does not get the complete story of how the accident occurred. This could work to your disadvantage when dealing with an insurance company.
When you work with Alex & Associates, we will begin a prompt investigation to preserve evidence and interview witnesses. We have extensive experience in representing victims and their families in pedestrian injury claims. If you would like to discuss an accident claim with one of our professionals, we welcome you to call our offices for a free consultation.
You can reach our friendly, knowledgeable professionals at (602) 483-6114. Don't wait to call!
What to Expect from Your Pedestrian Accident Attorney in Phoenix
Competently handling a pedestrian accident claim often requires assembling a team of leading experts including accident reconstructionists, doctors, vocational rehabilitation specialists, and economists. Pedestrian accidents result in a high percentage of fatalities and many of the victims are children. If your family has lost a loved one, we will bring together a team of specialists to establish liability, causation, and the full value of your claim.
What Is a Typical Settlement for Hit Pedestrians?
The settlement for a pedestrian who has been hit by a car will depend on several factors:
The extent of your injuries and the medical care required
The driver's level of fault
The amount of pain and suffering you experienced as a result of the incident
Our professional injury lawyers can help you determine the value of your claim and gain a better understanding of what your settlement may look like.
Find out more about your rights and options after a pedestrian accident in Phoenix by calling our offices at (602) 483-6114.
We Work for You From Day One
We believe the Phoenix pedestrian accident lawyers here at Alex & Associates meet the most important criteria when it comes to hiring an attorney.
Our credentials include membership in prestigious state and national legal organizations. For three decades our firm has passed stringent requirements in the area of bodily injury and wrongful death.
When it comes to experience, you won't find a more seasoned group of pedestrian accident lawyers in Phoenix with a proven track record of successfully representing injured pedestrians. Through skilled negotiation and superb trial prowess, we have earned a reputation for providing effective and thoughtful representation.
Thorough case preparation and investigation
Use of technology and graphics to present case
We use the most respected experts and expert witnesses
Proven successful trial techniques
Handling Personal Injury Matters with a 99% Success Rate!
Motor Vehicle Accidents $1,240,000

Motor Vehicle Accidents $1,200,000

Motor Vehicle Accidents $900,000

Motor Vehicle Accidents $380,000

Motor Vehicle Accidents $265,000

Motor Vehicle Accidents $1,300,000

Motor Vehicle Accidents $475,000
Committed to Changing Lives for the Better
I really appreciate Tristan and Lori went battle for me to win my case - Charles A.

Thank you Laura & Trista for your hard work - April A.

I would highly recommend this firm, there isn't anyone better out there! - Amber B.

They got me a good settlement for my personal injury claim. - JK R.

Highly recommend. - Natalie M.
Advanced Cutting-Edge Technology to Win Cases

The Clients We Serve Are Our #1 Priority

We Provide Initial Case Evaluations Free of Charge

Our Firm is Backed by a 99% Success Rate

We Handle Cases With a No-Fee Promise

Representation in Both English and Spanish